Essex Water Color Club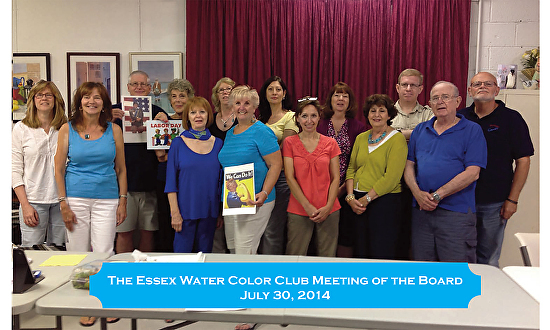 Welcome to our new and updated website! We are the oldest continuously active watercolor club in New Jersey...having started in 1932! If you go to our "About Us" link there is more about our history and what we do. I hope you will rummage around to check us out as well as look at our Facebook page (see the link on the side of this page). If you are ever in the area, swing by for one of our first class demos! We project all of them onto a large screen and no longer use an overhead mirror. We average 70-80 people at our demonstrations and sometime upwards of 120! We are a dynamic and friendly club and look forward to seeing you sometime!
GREAT NEWS!!
Two of our long-time members, Jinnie May and Lois Sanders, have had their paintings accepted into the 2015 American Watercolor Society's International exhibit at the Salmagundi Club in New York. This is their first acceptance into the most prestigious watercolor show in the US! There is about 1 chance in 10 of being accepted. Here are their paintings:
Jinnie May - "Providence" Lois Sanders - "Merging"
New Exhibiting Members!
We are happy to welcome 5 new Exhibiting Members to our Club.....Ann Piekarz, Jill Crouch, Verda Bascom, Isabela Pizzano, and Gail Benson. Here is a sample of the paintings they presented...
Ann Piekarz Jill Crouch Verda Bascom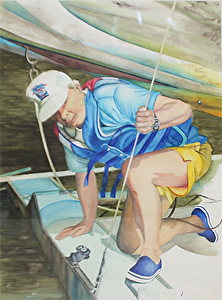 Gail Benson Isabela Pizzano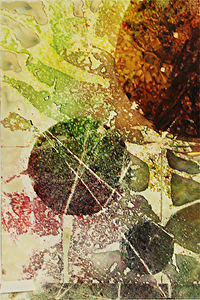 Final Demonstration!
Don't miss our next and final demonstration for this year....we go on hiatus from January thru February.....Lisa Budd will be returning to EWCC to present a demonstration on Yupo paper....one of her showcase methods of working in watercolor. It takes place on December 14, 2014 from 2 - 4 PM at the Livingston Senior Community Center (204 Hillside Avenue, Livingston, NJ)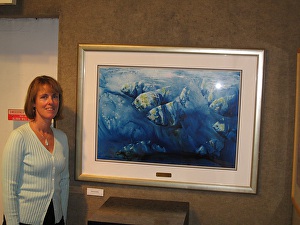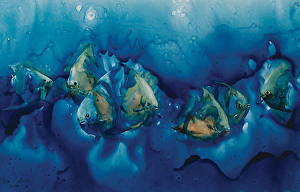 New Videos Up!
Check out our two new demonstration videos....W. Carl Burger (AWS) and Anne Kullaf (acrylics). Click the "Demonstrations" link to view.
Portrait From Life Demo!
What a great portrait demo given by Paul McCormack to our Club! About 85 people attended including some of his former students. Check the link "Demonstrations" to see the video.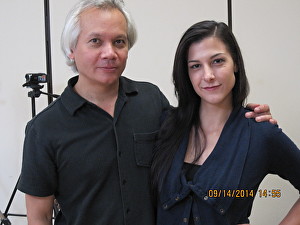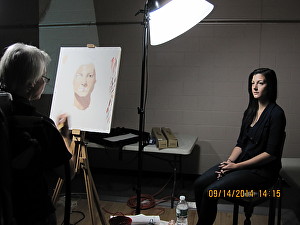 Do not miss viewing this remarkable video of the life of Maria de Mos....a valued member who passed away earlier this year. The video was prepared by Mark de Mos.